Our dog walkers are the best in Oakland, Piedmont, and Berkeley.
Staff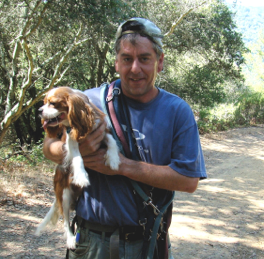 Glenn Millstone
Owner and Director
Glenn was raised in a house full of dogs in Michigan, and dogs have played a huge part in his life ever since. After graduating from Michigan State University, he relocated to California and has lived in Oakland for the last seventeen years. After gaining tremendous experience, he took the final steps of creating a business of his own that met his personal expectations of dog care and quality.
The main thing that sets 'In Their Element' apart from other dog-walking services is the level of devotion to you and your dog, and our commitment to ensuring that you're both getting the best possible experience. Our goal is to make a positive difference in your life and the life of your dog.
Glenn is trained and experienced in pack management, canine body language and psychology, and has over 4,000 trail hours Group Leader experience.
Francis Pealatere
Walker, Pack Leader and Boarder
Francis comes fortified with his right hand man, Samuel Groover, his six year old golden retriever. Francis was born and raised in Northern California, about three hours north of the Bay Area, on a mountain homestead, surrounded by canines at all times, as well as cats, birds, and small livestock. The dogs who became part of the family were usually found at the mouth of his parents' driveway, when they were abandoned for being "too old", or "misbehaved" too much. He learned early on how to teach dogs of all ages and backgrounds, and integrate them into a good familial setting. Francis is a keen observer, and picks up on small details regarding animal behavior and body language.
Francis went to college on the Central Coast at CalPoly, and also studied Jazz at Cuesta College. When he's not leading dog walks by day, he enjoys playing music at night (he's an accomplished pianist). He also enjoys surfing.
Francis also does in-home boarding at his house in Emeryville.

Marisa Piovarcsik
Walker, Pack Leader
We are very excited to have Marisa Piovarcsik as part of the 'In Their Element' team. Marisa's passion for dogs turned into a career five years ago when she began working as a dog handler at a local dog daycare/kennel. After a year of managing playgroups, she became a kennel manager providing care for the dogs boarding with them. She's worked with thousands of dogs, including all breeds, sizes, and temperaments, which has given her lots of insight into dog behavior. Now she's excited to be working 'in their element', where she can make more of a positive difference in the lives of individual dogs. She's also done volunteer work at Hopolong Animal Rescue, and has two dogs of her own, Indigo and Comet.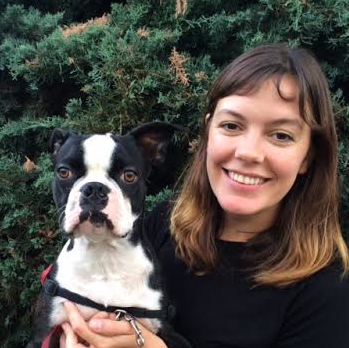 Erin Eastabrooks
Walker, Pack Leader
Erin's experience with pet care is extensive and dates back to her childhood. Growing up, her stepmother was a professional dog walker/dog sitter in Marin County and she was raised in a house with at least five to ten dogs staying overnight at any given time, as well as participating on hikes with dog packs throughout the day. As a kid and throughout high school, she loved caring for the different dogs that became regulars in their home. As she grew older, she began regularly housesitting dogs as a form of side income to help through college, as well as dog walking for some clients in recent years. As you can imagine, with her lifetime of experience caring for dogs, it has become like second nature to her, and she has an instinctive sense of the ins and outs of dog care.
Raised in Marin County surrounded by nature, Erin has a natural love of the outdoors and hiking. Erin is a graduate of UC Berkeley and in her spare time enjoys working in her Temescal art studio accompanied by her Boston Terrier Gary.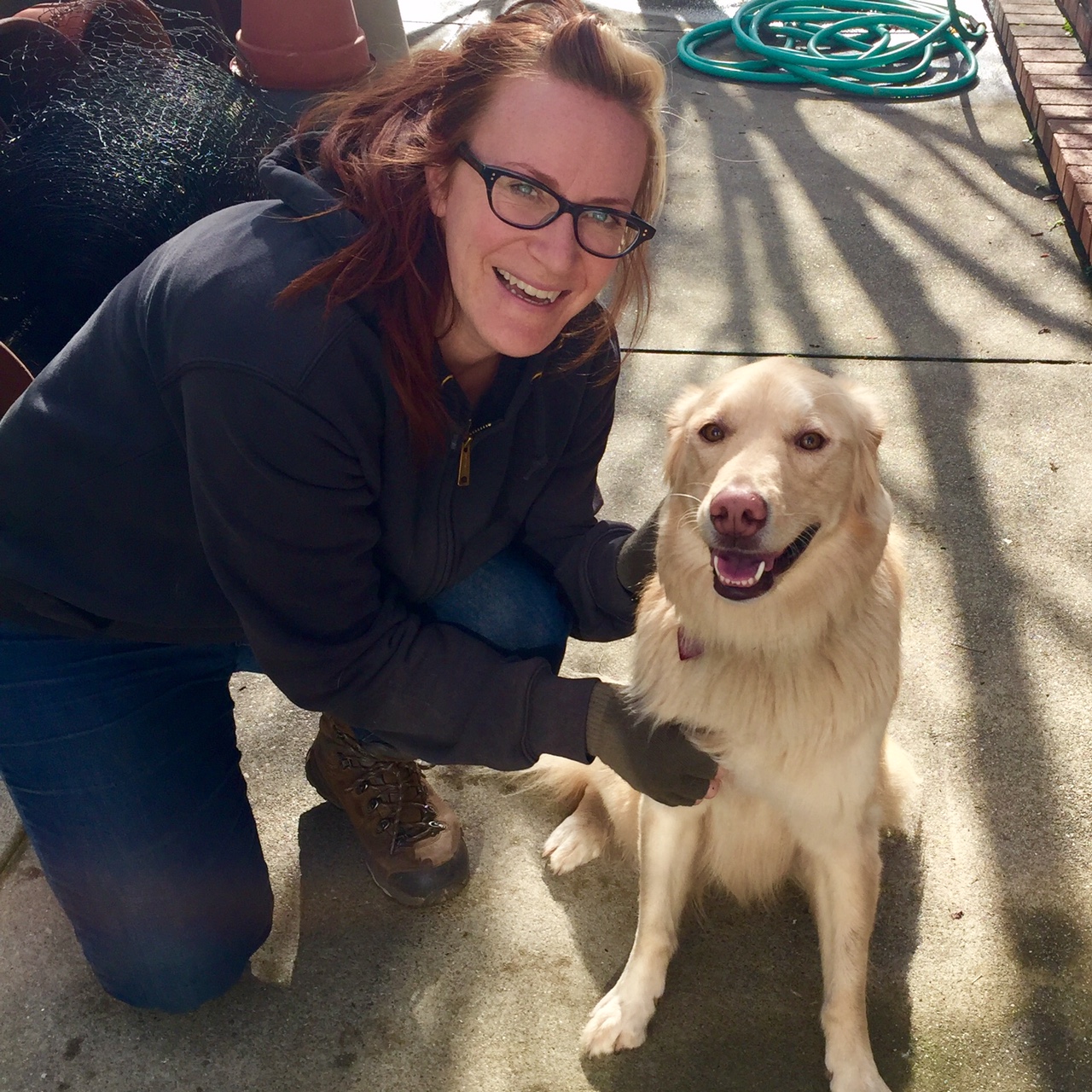 Kelly Niemeier
Walker, Pack Leader
Kelly's passion for dogs started at a young age, often bringing home strays and taking in unwanted dogs with "issues". Her volunteer work started in 2005 with the SPCA when she took in a Hurricane Katrina survivor and since then has dedicated her time to homing and rehabilitating dogs that been abandoned or were on their last hope. In the Bay Area since 2011, Kelly has worked with local shelters and rescue groups, including Berkeley Animal Care Services, BAD RAP Animal Welfare and Rescue Group, and Home At Last Animal Rescue in Berkeley, fostering, training and supporting animals looking for their forever families. Kelly loves all things outdoors and spends most of her free time exploring with her dog Moose and whatever furry friend that may be crashing on the couch
Jenna Spagnolo
Walker, Pack Leader
Jenna Spagnolo's first job was dog walking, after she and another 12-year-old friend went door to door asking neighbors if they could walk their dogs.  She grew up riding and caring for horses too, adding to her love of animals.  Working with dogs soon became her main love, and she has a real passion for understanding their behavior and creating harmonious dynamics.  She's recently worked with another national dog walking company, and is super excited to now be part of the 'In Their Element' team.  Mills College brought her here, and she graduated with a B.A. in Environmental Studies. In her spare time, she writes, organizes a poetry platform, and hangs out with her dog Zumi.
Jenna also does some in-home boarding in her apartment in Berkeley.
Alex Murray-Clark
Walker, Pack Leader
Alex was born and raised in San Francisco. Art, dogs, and teaching are his biggest passions. After graduating from the Cooper Union School of Art in New York City, he moved back home to the Bay Area, and has been teaching art at San Francisco Waldorf High School. It was several years ago when he relocated to the east bay with his dog Gary, and since then, he and Gary have fallen in love with the vast network of east bay trails. His time in the classroom helped Alex hone his skills in communicating clear, consistent, directives and leading energetic groups with purpose, be they children indoors or pups on the trail. His wife Erin is also an Element dog walker, so they are a big time dog family! Alex loves all kinds of dogs, and also does commissioned animal portraits in water color in his free time. Check out his work at www.amurrayclark.com