Dog Walks
Walks are $34 per outing. This includes pick-up and drop-off. The hike is one hour long, and we are usually out of the house for 1.5 - 3 hours, including pick-ups and drop-offs..
Dog Boarding
Boarding is $70 per day, and calculated on a per night basis.Each night of boarding includes a walk the following day. Boarding on holiday periods is an additional $15 per day.
*10% discount available for multiple dog households.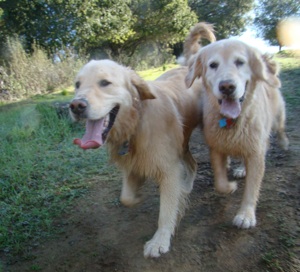 ---
What are clients are saying ...
"We have used In Their Element for 4 years now and are consistently very happy. Our dog Gretal still gets ridiculously excited when Glenn comes to pick her up, and the service has always been dependable and trustworthy. I could not recommend them more highly. Glenn has become a member of our pack, and I could not imagine ever not using his service."

- Robert S., Oakland